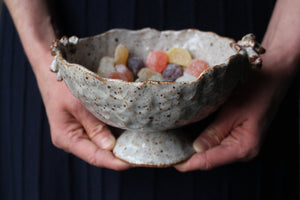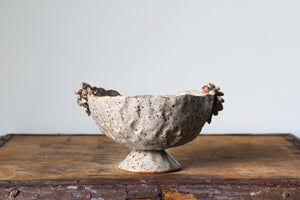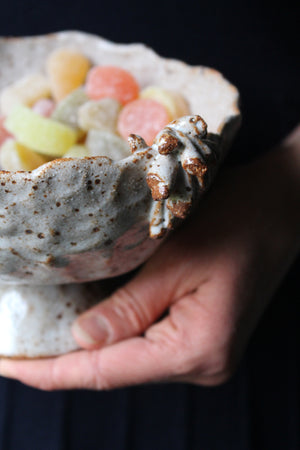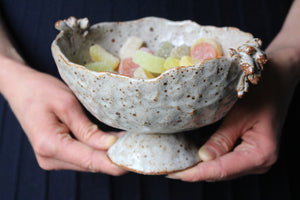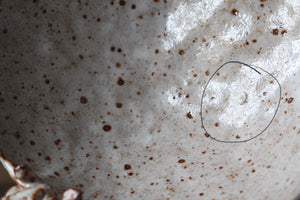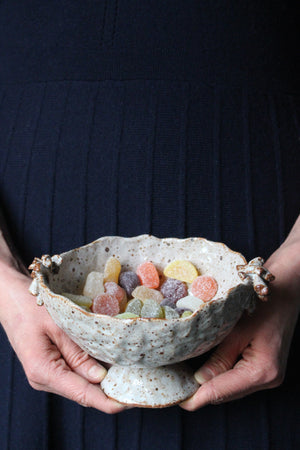 Sale
Slightly Flawed Handbuilt Pedestal Dish: Three
Please read full description.
A splendidly unique, hand-built dish.
Fill this organic piece with your favorite fruit or sweets.  
This ceramic bowl wears a foodsafe, watertight finish that's safe for hot or cold food. 
Please view the image of the flaw carefully. Pieces discounted because of a flaw cannot be returned or refunded. They are sold as is! No exchanges. This sale is final.
This piece is discounted only because there is one small, white piece of porcelain that has adhered to the inside of the bowl during kiln firing. When the bowl is in use, the spot won't be visible. The spot does not make this piece any less strong, foodsafe or durable. 
Please see image with ruler for approximate dimensions. 
---