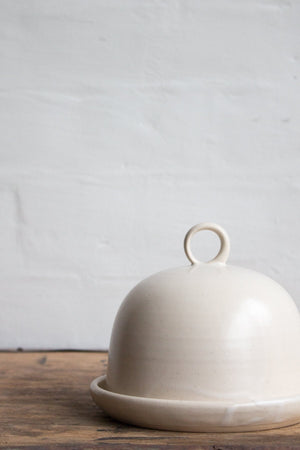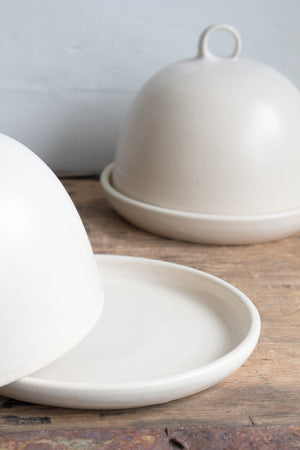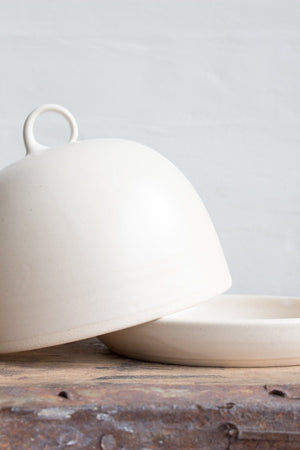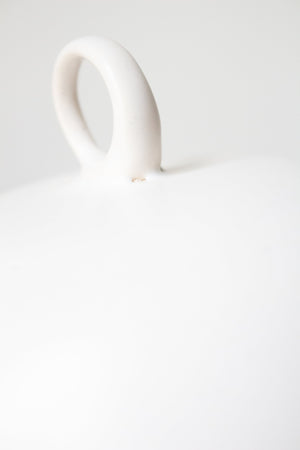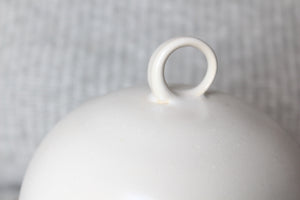 Very Slightly Flawed Cheese and Butter Dome - Cream/White: Two
The 'flaw' in this piece is so small that it is barely worth mentioning. There is the tiniest speck of separation along the joint between the loop handle and the dome. The piece is still as strong as any other, and this tiny beauty mark is barely noticeable. 
A beautiful way to serve butter or cheese.
Please view the images of the flaws carefully! Pieces discounted because of a flaw cannot be returned or refunded. They are sold as is! No exchanges. This sale is final.
I create each dome and plate on the pottery wheel. Once the pot is bisque fired, I freely pour semi-matte, white glaze over the surface. Each one is unique...just the way handmade things should be.

The plate is approx. 17 cm (6.5 inches) wide. The total set height is about 15.5 (5.5 inches) high. Interior of the dome is about 15cm (5 inches) wide. Please note, each piece is a little different in size. These measurements are approximate. 

The butter keeper wears a food-safe white finish.

While we recommend hand washing as the safest method of cleaning, this piece is dishwasher (and microwave) safe.

All Illyria Pottery is lead free.
---