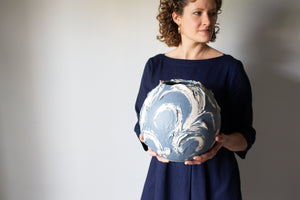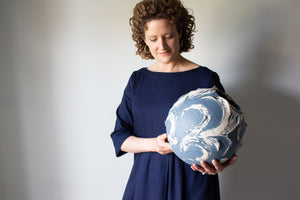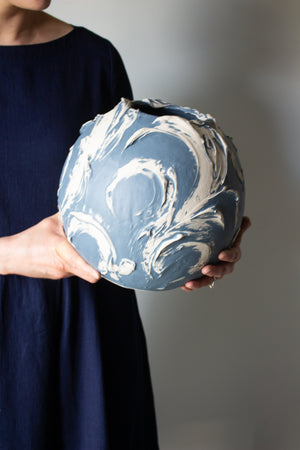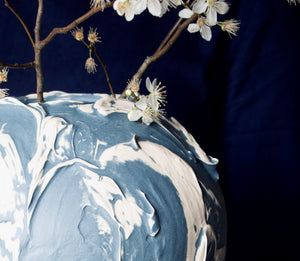 Orb Vase in Blue: One
A wonderfully textured, wheel-thrown, vase. This stunning pieces has been decorated with liquid slip under a matte glaze to create the nuanced surface. 
As you can see from the pictures, each side of every piece is a little different. 
Despite its dry, matte surface, the finish is water tight.
This piece stands about 26cm (about 10.5 inches) high.
All Illyria Pottery is lead free.
---