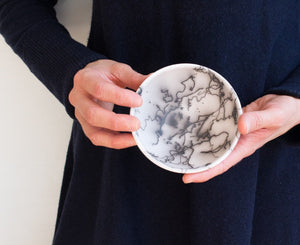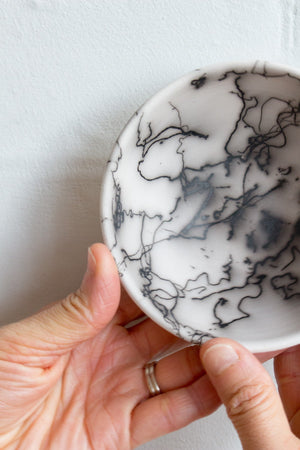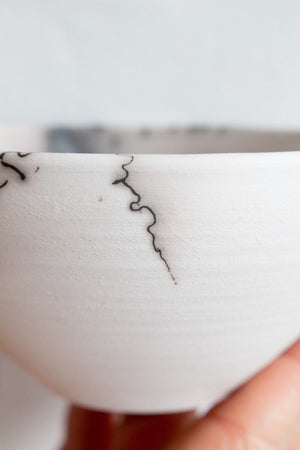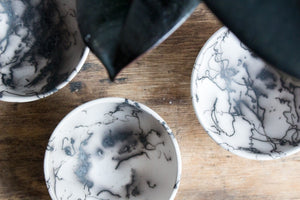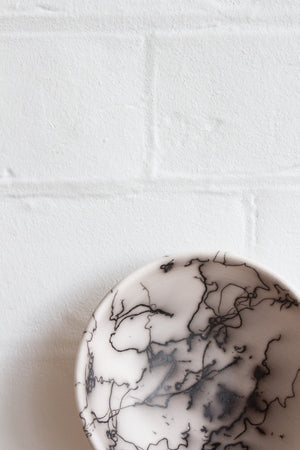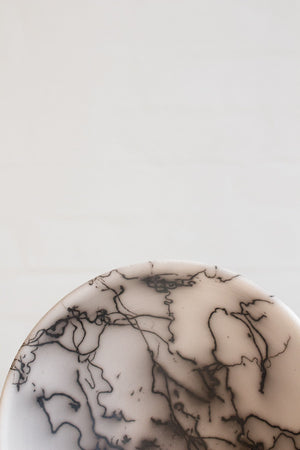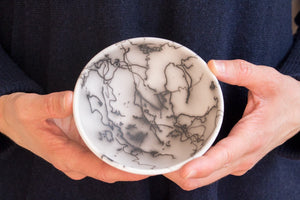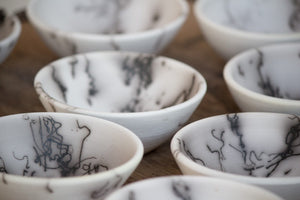 Horse Hair Raku Bowl
This wheel thrown pot has been Raku fired but with no glaze on the surface. The wonderful marks were created when I laid on strands of horse hair moments after the pottery was lifted from the hot kiln. The hairs curled in the heat and were permanently scorched onto the surface.
This listing is for one bowl which measures approximately 11.5cm (4.5 inches) wide by 5cm (2 inches) high.
Each piece is unique in its markings.
Please note, as with all Raku-fired pottery, this piece may not be water tight, and it is not intended for use with food. Because there is no glaze on the surface, this piece could be stained by liquids.
All Illyria Pottery is lead free.
---