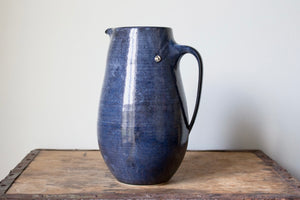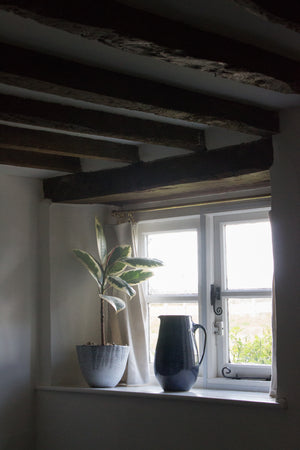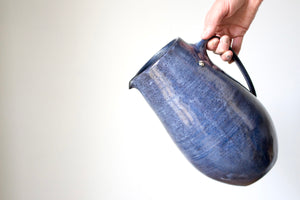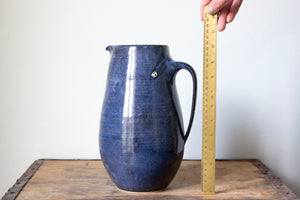 Elegant Jug in Indigo
I threw this sleek pitcher on the pottery wheel and attached a smooth, sturdy handle once it was partially dried.
I've added the little pouring spout by passing one finger over the lip of the pot when it was still wet.
Please see image with ruler for height. Water tight and food safe. 
All Illyria Pottery is lead free.
---