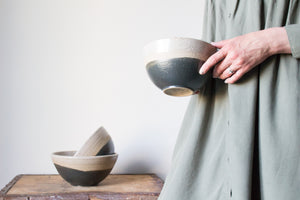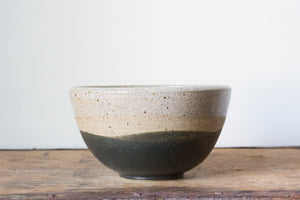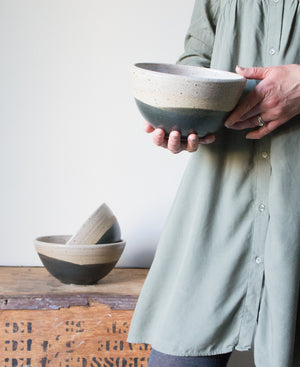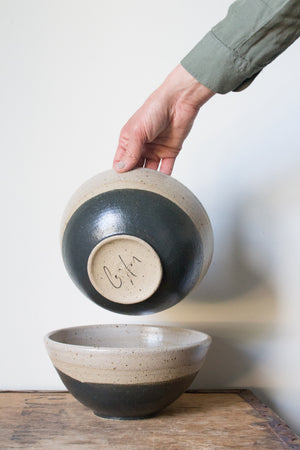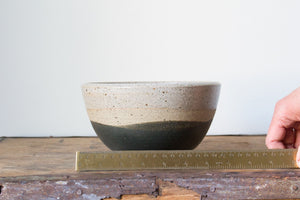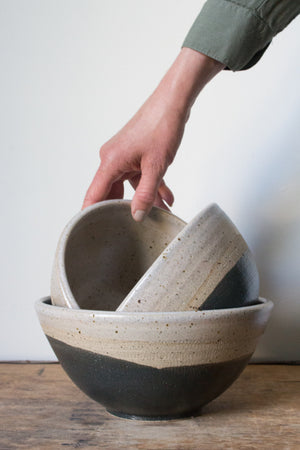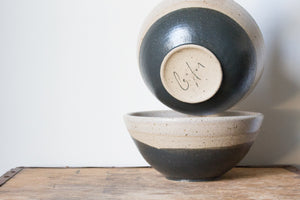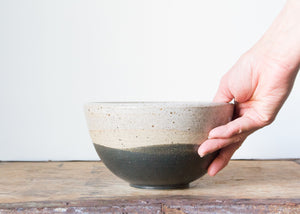 Desert Bowl: One
To serve or to show. I've dipped this bowl in smooth black slip and creamy, white glaze respectively to create its minimal, desert-inspired surface.
This handmade, ceramic dish is perfect as a salad bowl or for serving hot food. 
The markings feel as much as look the part.
Please see image with ruler for dimensions.
This piece of pottery is safe for use with food. While we recommend hand washing as the safest option, the serving bowl is both dishwasher and microwave safe. All Illyria Pottery is lead free.
---