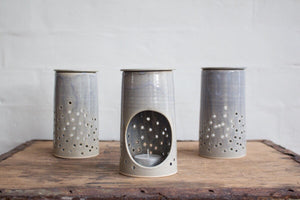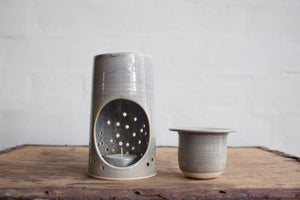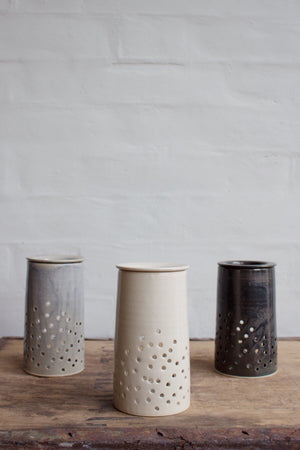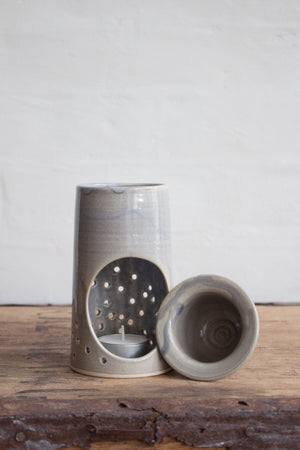 Oil Burners/Luminaires
Essential Oil Burner: Blue/Grey
A good essential oil burner is hard to find. So we've been told.
I created this piece on the pottery wheel and cut away sections once the clay was half hardened to allow candle light to shine through.
The piece stands approximately 13.5 cm (about 5.25 inches) tall and is about 7.5 cm (about 3 inches) wide.
This listing is for one burner (candle holder section and oil/water reservoir).
All Illyria Pottery is lead free.
---